Natalie Sutter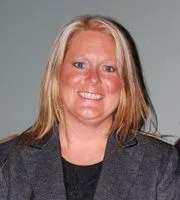 Born and raised in San Diego, California, Natalie Sutter graduated from Mission Bay Senior High School. She began her career working for Marriott International in the accounting department until she moved to Port Charlotte in 2003. She started with Attorney Russell Kirshy in September 2005 as a clerk and assisted with answering phones and any other task she was given. Now she assists with all juvenile cases, felony cases, court appointed/indigent for costs billing cases, and collections.
Ms. Sutter will be graduating with an A.A. degree from Edison State College and plans to pursue a B.S. in Criminal Justice.
Amanda McGarry
As a native of Port Charlotte, Florida, Amanda McGarry is a proud alumnus of the Port Charlotte High School Pirates. She started with Attorney Russell Kirshy in July 2007 as a clerk and assisted with answering the phones. Now she assists with all misdemeanor cases, personal injury cases, federal cases, and sealing and expungements.
Ms. McGarry graduated from Edison State College with her A.A. degree in May 2010. She is currently a student at Florida Gulf Coast University, where she majors in Legal Studies. She anticipates graduating in 2012 with her B.S. Following graduation, she plans to continue on to law school and would like eventually to become an attorney specializing in criminal defense.
Help is just a call away
Please call Russell T. Kirshy, Attorney at Law at (941) 255-5525 when you need a lawyer to defend you against criminal charges or protect your rights as an injured victim. You can reach us at any time. We serve Charlotte, DeSoto, and Sarasota counties in Florida. Contact us today to schedule your free consultation.